Message from the Director (Masatoshi Kawai)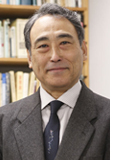 Masatoshi Kawai
Director

The Center for Study of Child Development

Since its establishment in 2009, the Center for the Study of Child Development has had the mission of researching children's growth and learning, and disseminating its results inside and outside the university. The global environment for children has changed dramatically as a result of the COVID-19 pandemic. There is a strong need for research on how this is affecting children and what kind of support they are in need of.
It is an historically-rare occurrence that the entire world is experiencing great disruption, and it has had a profound impact on children. Moreover, the effects will remain for decades to come. The results of long-term follow-up studies and annual surveys conducted on children in Nishinomiya City are of great significance as a lens for clarifying the impact of the COVID-19. We also expect that collaborative research we have conducted thus far with the USA will show the impact of the COVID-19 beyond the national borders and characteristics of our country.
We hope to make use of the knowledge accumulated to better understand the situation of children and to strengthen our activities to minimize the negative effects on their development caused by the pandemic.
Specific research activities will include ongoing follow-up research on the formation of children's social behavior, generate further developmental assessment indicators for infants, and support the development of children in Nishinomiya City. To this end, we will actively pursue competitive funding and collaborating with the community.
All our researchers believe that in this era of the COVID-19 pandemic, our research activities must be more intense.